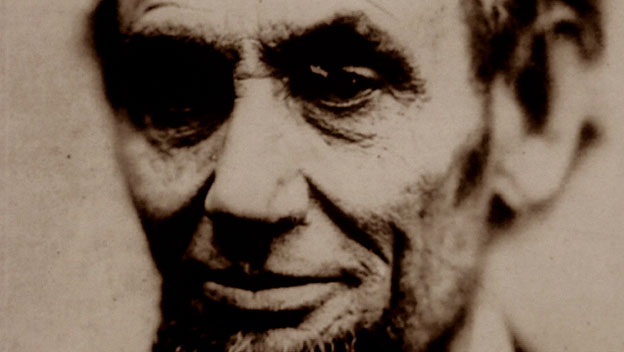 This blog is the third post in a five-part series on leadership called "Leadership Is. . ." To read more, check out the first and second posts.
NASHVILLE, TENNESSEE—During his presidency (1861–1865), Abraham Lincoln frequently opened the White House to anyone who wanted to present an idea or express an opinion. While Lincoln certainly did not agree with every opinion offered, he listened, always trying to learn something new. Lincoln credited what he called his "public-opinion baths" with helping him to stay in touch with the people he was elected to lead. He constantly asked for the opinions and ideas of random people whom he met along the way, resulting in a flood of letters from average citizens to the White House. Lincoln was a great leader, in part, because he was a great listener.
Scripture is clear that leaders must be listeners (see Proverbs 12:15 for example), but with so many voices shouting so many different messages, it's important to establish which voices matter the most. I've found it helpful to intentionally listen to various voices, especially when they don't agree with me. Here are five voices that every wise leader should listen to:
1. Leaders. When we are young and new to ministry, it's easy to find leaders and mentors, and it's easy to listen to them. The longer we're in ministry, and the higher we climb the leadership ladder, the more intentional we must be about seeking leaders and mentors to speak into our lives. Bottom line: leaders need to listen to leaders.
2. Peers. I have often asked my lifelong friends to correct, adjust, and balance me any time they feel I'm even slightly off. If not for honest friends, there's no telling how many bad decisions I would have made. Also, without faithful friends, I would have gone through much of my life with a bad attitude. All leaders need a group of friends who know and love them enough to speak the truth without worrying about offense.
3. Followers. If we want to lead people, we must be willing to listen to them. And if we want to equip and empower emerging leaders, we must be willing to give them a seat at the table. Do you create the kind of culture where your followers and emerging leaders can put their ideas on the table? Do you take their ideas seriously? Victories are waiting for the humble leader who will dare to listen to wisdom from unexpected places.
4. Critics. This is perhaps the most difficult voice to hear, especially when your critics are exaggerating or making personal attacks. I don't hate my critics, but I usually hate listening to them. When critics speak, blog, or tweet, I remind myself to ask God to help me hear the truth, even if it is not spoken in love. When faced with criticism, secure leaders listen and respond with wisdom.
5. The Holy Spirit. Though the voice of God is the most important, it is often the most difficult voice to hear. Many times I wish God would speak louder. But since he rarely yells, I realize that I need to create a quiet environment if I really want to hear him. Also, I need to remember that he often speaks through the voices of leaders, peers, followers, and even critics.
In the end, listening is all about pursuing wisdom. Listening leaders recognize that they don't have all the answers and that they need wisdom from those around them. It is often this single factor that makes the difference between wise and foolish leaders—between success and failure as a leader.
As the writer of Proverbs 12:15 makes clear, "The way of a fool is right in his own eyes, but a wise man listens to advice."
NOTE: This blog was adapted from my new book, The Multiplication Challenge. For more discussion on leadership and service, check out chapter 3, entitled, "How to Listen Like a Leader."