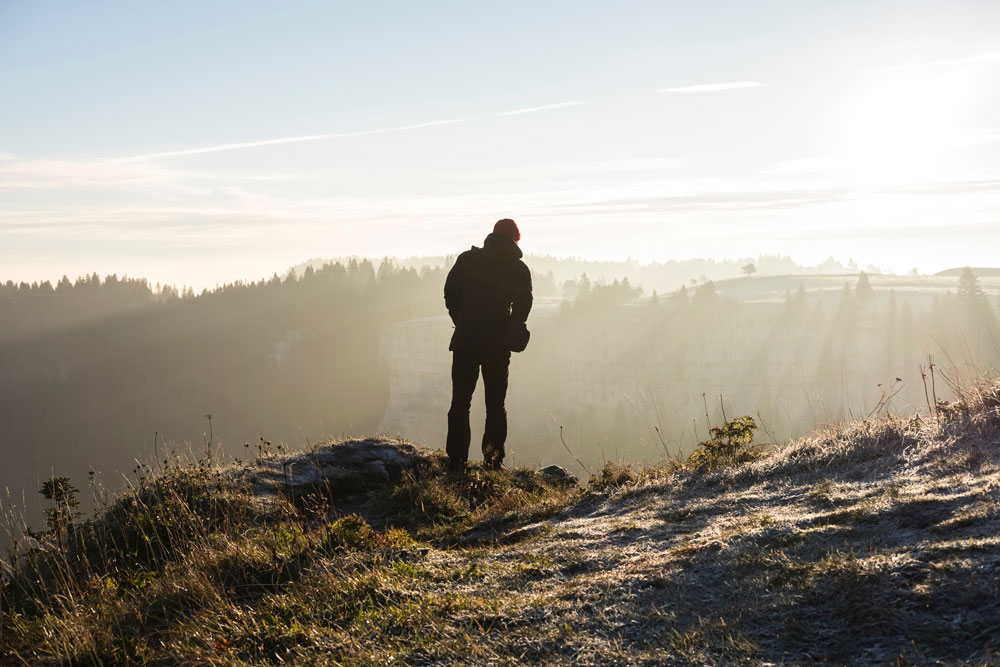 NASHVILLE —A few days ago, I was walking through a parking garage with my granddaughter Josephine, and out of nowhere, she started shouting these words: "God, are you there? God, where are you?"
Her questions echoed through the parking garage as we walked toward the elevator. Though somewhat amused by her shouted prayers, I decided to take her question seriously. "Jo," I told her, "God can hear you. He is here right now."
"But I can't find him anywhere!" she said before starting another round of questions to God.
"He is everywhere," I said, "But he usually speaks to us very quietly. And we usually hear him with our heart instead of our ears."
Josephine responded to my attempts at four-year-old theologizing with another round of loud prayers: "God, are you there? God, where are you?"
My conversation with Josephine reminded me how strange, yet natural, prayer is. It is strange to speak—silently or at the top of our lungs—to a divine being that we cannot see. It is strange to speak to someone who usually doesn't respond (at least with sound waves). And yet, prayer is so natural, my four-year-old granddaughter talks to God in a parking garage. Prayer is so natural that people who have never heard the gospel, who only know God from his creation, pray. Prayer is so natural that even secular people who doubt the existence of God pray—especially when they are in trouble. But whether you are a four-year-old from a Christian family, a Tibetan Buddhist, or a Western secularist, there is one question that often haunts our prayers: "God, are you there?"
It's natural to ask this question, or feel this doubt, when we are speaking to someone whom we can't see. It's natural to ask this question when it seems like God is not answering your prayers. It's natural to ask this question when we are walking through a valley. Whether you are a new Christian or an old Christian, a four-year-old or an eighty-four-year-old, there will be times when we do not sense God's presence, when our most honest and urgent prayer is, "God, are you there?"
One of my good friends lost his adult son last week. His son was in his thirties with three kids and one on the way. I have no doubt that many people in his grieving family are praying prayers kind of like Josephine's. If we are tempted to see these kinds of prayers as unspiritual or disappointing to God, consider how David prayed in Psalm 22:1–2: My God, my God, why have you forsaken me? Why are you so far from saving me, from the words of my groaning? O, my God, I cry by day, but you do not answer, And by night, but I find no rest.
Not only did David utter these words in prayer, Jesus did too. From the cross, he spoke the words of this psalm as one of his last prayers to his Father. And it is there at the cross that we find hope.
When our prayers (and lives) seem haunted with God's absence, we can be comforted that Jesus himself experienced God's absence. He too prayed, "God, are you there?" But the story didn't end there. Though Jesus' prayers from the cross seemed to echo through the earth with no response from his Father, God's answer came three days later at the empty tomb. The message of the gospel tells us that Jesus experienced God's silence so we could hear God's voice. It tells us that Jesus experienced God's absence so we could know his presence forever. It tells us that after the cross is resurrection. It tells us that "weeping may tarry for the night, but joy comes with the morning."