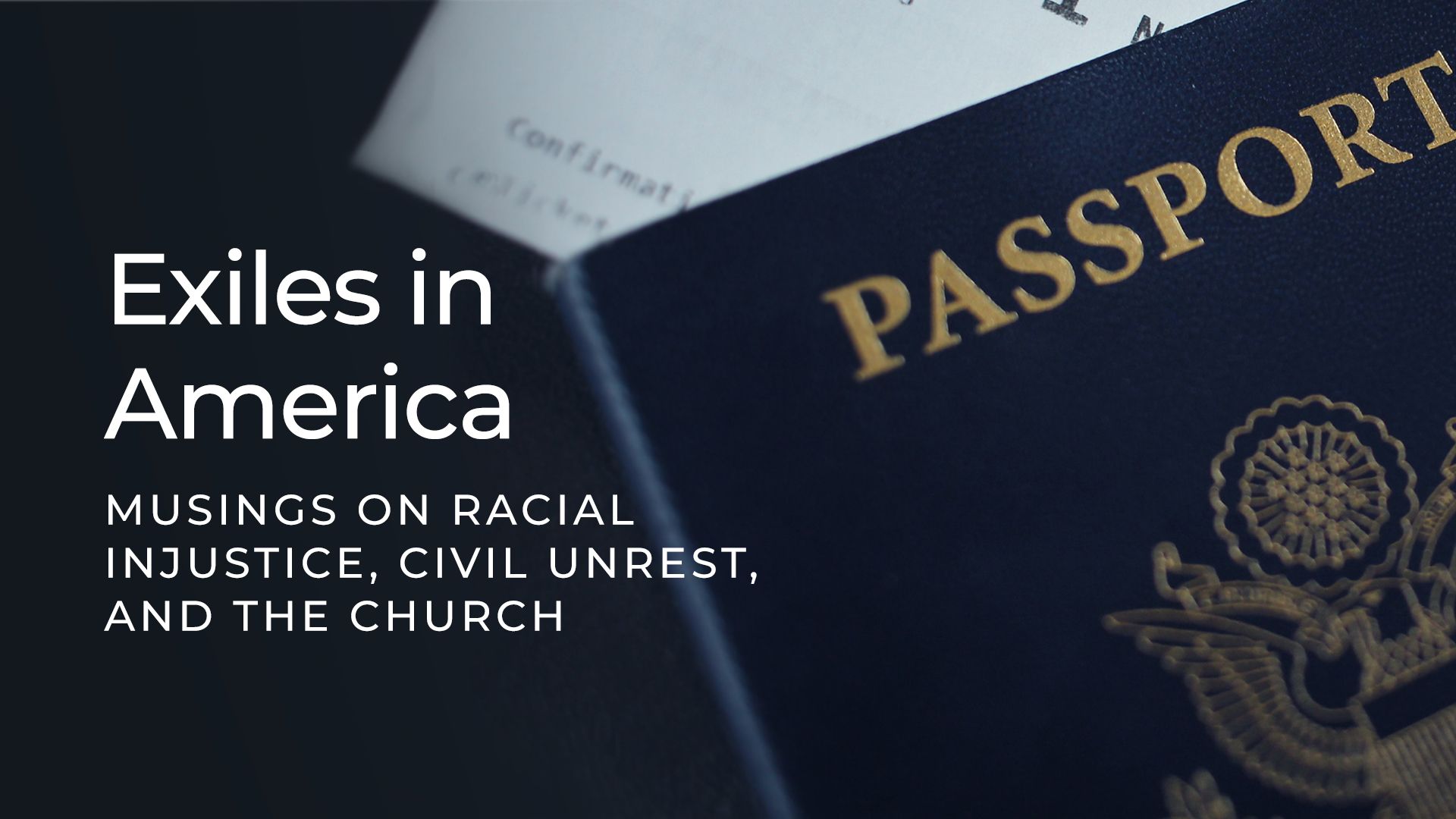 I was born and raised in Jackson, Mississippi, where I attended an all-white private prep school, played golf at a white country club, and was confirmed at an all-white Episcopal church. My sophomore year at Mississippi State University was the first time in my life to have a black friend. His name was Jerome, and I met him at a campus ministry event.
In 1984, when I was twenty-five, I moved to Manila, Philippines, in the midst of historic civil unrest. It was one year after the assassination of Ninoy Aquino, and the city streets were flooded with young people protesting the oppressive regime. Riot police, water cannons, and tear gas were a daily reality not only for the protesters but for our church ministry team who preached the gospel on the streets.
What I learned through my friendship with Jerome was how to see America differently—his experience was not as just, free, or equal as mine. And what I learned living in the Philippines was how to see myself differently—as a foreigner, a citizen of a different country.
Though I am writing about an American situation, every Christian in every nation will have to come to grips with these two realities: your national story is fatally flawed, and your true citizenship is in heaven. If we fail to see the brokenness and injustice of our own nation, we cannot become agents of justice and reconciliation. But if we fail to understand that we are actually citizens of heaven, we will continually confuse earthly kingdoms with the kingdom of Heaven and become disillusioned when perfect justice and peace elude us.
I've been reminded of these two realities as I have watched the news unfold over the last few days. The violent, senseless, and unjust killing of George Floyd at the hands of a white police officer in Minneapolis has served as another painful reminder of the sin of racism in America. And the subsequent civil unrest—fueled by decades of disappointment and disillusionment with the American dream—has reminded me that America is more like Babylon than the new Jerusalem.
I understand that this claim may be offensive to both black and white Christians for different reasons.
My white brothers and sisters, who tend to see America as the Promised Land (a place of freedom and prosperity), may take exception to the unflattering comparison of America with Babylon. While there is much to be grateful for in American history, there is also much to grieve. The reality is that America, no matter how just and democratic, will always be closer to Babylon than the new Jerusalem.
My black brothers and sisters, who might tend to see America as Egypt (a place of bondage and oppression), may take exception to the comparison of America to Babylon because Israel's freedom from Babylonian captivity was much less decisive and complete than the Exodus. People may see this as a tacit argument for being satisfied with the status quo. But the Israelites were never called to be satisfied with their captivity (see Psalm 137); they were called to seek the peace of the city (Babylon) while continuing to long for their true homeland (Jerusalem).
When I think about my multiple decades in the Philippines, I have lived through four democratic transfers of presidential power, two (bloodless) revolutions (1986 and 2001), and one impeachment. As a longtime resident of the Philippines, I have been affected by the political ups and downs of the nation. I have rejoiced in the Philippines' successes and grieved at its injustices and failures. But I have done so as a foreigner. My joy and my sadness in the Philippine story are not rooted in nationalism but rather in my love for the Filipino people and my commitment to the call of God.
This, I would argue, is how every American Christian should relate to the ups and downs of the American experiment. We should seek the peace of the city and nation—not because our ultimate destiny is wrapped up in the American story but because God in his providence has put us here and called us to love our neighbor. When we adopt this exilic mindset, we will be able to seek justice and peace for the right reasons and with the right perspective.
But we can't do it alone.
I, as a white man raised in the South, could not see the inequity and injustice all around me until I met Jerome. And I don't think that Jerome, who had experienced inequity and injustice growing up in segregated Mississippi, could have truly been reconciled until he found himself in a campus ministry with white people who loved him like a brother.
In turbulent times like these, it can be easy for Christians (both black and white) to give up on multiethnic church community. Relationships are always easier when we pursue them with people who look and think like us—fewer misunderstandings, fewer awkward social media posts (or non-posts), fewer offenses to work through.
But God has called us to be a peculiar people—a people of every nation, tribe, and tongue. A community of the redeemed who are committed to the ministry of reconciliation and called to be ambassadors of a different kingdom.
While we live here as exiles, let us not lose heart and let us pray and live these words of our king and redeemer Jesus: your kingdom come, your will be done on earth as is it in heaven.