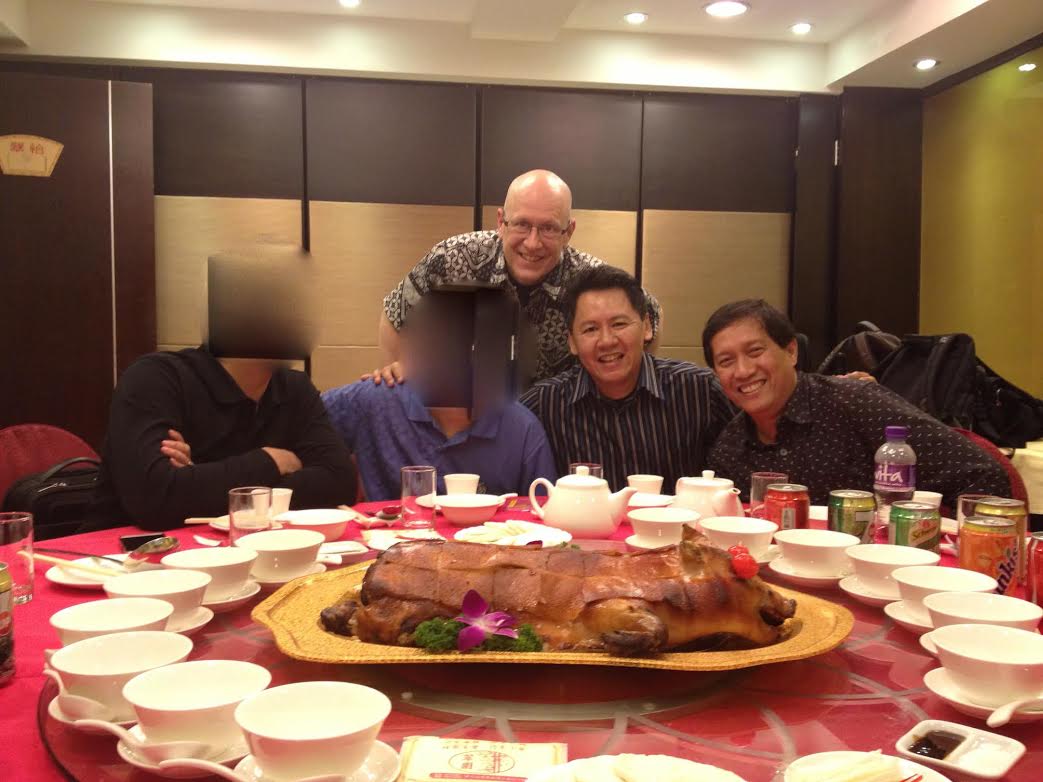 NASHVILLE, TENNESSEE—Last Sunday, I preached a sermon at Bethel World Outreach Church (in Brentwood, TN) that looked at Jesus' answer to our current ethnic and cultural divides.
It's the same answer whether you're in 21st-century America or 1st-century Palestine.
Here's the SparkNotes summary of the sermon (based on Luke 24:46–49):
The gospel is a message that we can't keep for ourselves and for our own ethnic group; it's a message that must be preached to "all nations"—the Greek word for "nations" being

ethnos

 (Luke 24:46).

This task of cross-cultural, multi-ethnic ministry is not for someone else. As Jesus said to his original disciples (and, in effect, to us), "You are witnesses of these things" (Luke 24:48).

The only way we will succeed in this difficult task is if we are "clothed with power from on high" (Luke 24:49)—a promise that was fulfilled a few weeks later at Pentecost.
So here's the question:
What does Spirit-empowered, multi-ethnic ministry look like in practice?
In Luke 24, Jesus gives his disciples the mission to preach the gospel to the Gentiles, but it's only in Acts when we see how they do it.
So how did twelve Jewish disciples of a Jewish rabbi take the message to non-Jews? What practical problems did they have to overcome in order to engage in cross-cultural, multi-ethnic ministry?
Believe it or not, one of the disciples' biggest obstacles to reaching every nation (ethnos) was their initial unwillingness to eat every food.
Jewish law had strict dietary codes (no pork, no shrimp, etc.), and as a result, most Jews (including Jesus' disciples) had never eaten in the home of a non-Jew. Though the disciples didn't realize it at the time, this profound cultural barrier between Jews and Gentiles would make reaching every nation difficult—if not impossible.
Everything changed in Acts 10 when Peter had a dream.
In Peter's dream, he saw a large sheet filled with "unclean" food stuff Jews were not allowed to eat. God told him to take and eat, but Peter—like any good Jew—refused, saying, "Surely not, Lord! I have never eaten anything impure or unclean." Then God responded by saying, "Do not call anything impure that God has made clean." (Luke 10:14-15, NIV)
The meaning of Peter's dream became clear when men sent from a Roman soldier, named Cornelius, came to Peter's house and requested that Peter come with them to speak to Cornelius and his family.
Peter knew that accepting this invitation to engage in cross-cultural, multi-ethnic ministry would mean two things. First, he would be staying in the home of a Gentile (probably for the first time ever). Second, he would be served food that was "unclean" according to Jewish dietary laws.
Going against his cultural and ethnic instincts and preferences, Peter decided to go to Cornelius' home and preach to his family. Long story short, the entire household received the gospel and they were all baptized in water and Holy Spirit. The book of Acts does not give us any detail about Peter's first meal in a Gentile's home, but I have no doubt that it was an uncomfortable, awkward, and maybe even troubling experience for Peter.
But if he had not chosen to set aside his own cultural preferences, if he had rejected Cornelius' hospitality, and if he had held to his lifelong commitment to eating Kosher, Peter would have never reached Cornelius and his family.
What does this mean for us?
It means that doing cross-cultural, multi-ethnic ministry requires that we set aside our own cultural preferences. It requires that we accept the hospitality of those who are different from us. It requires us to open our hearts and our stomachs to other nations and cultures.
If we really want to reach every nation, we must be willing to eat every food.