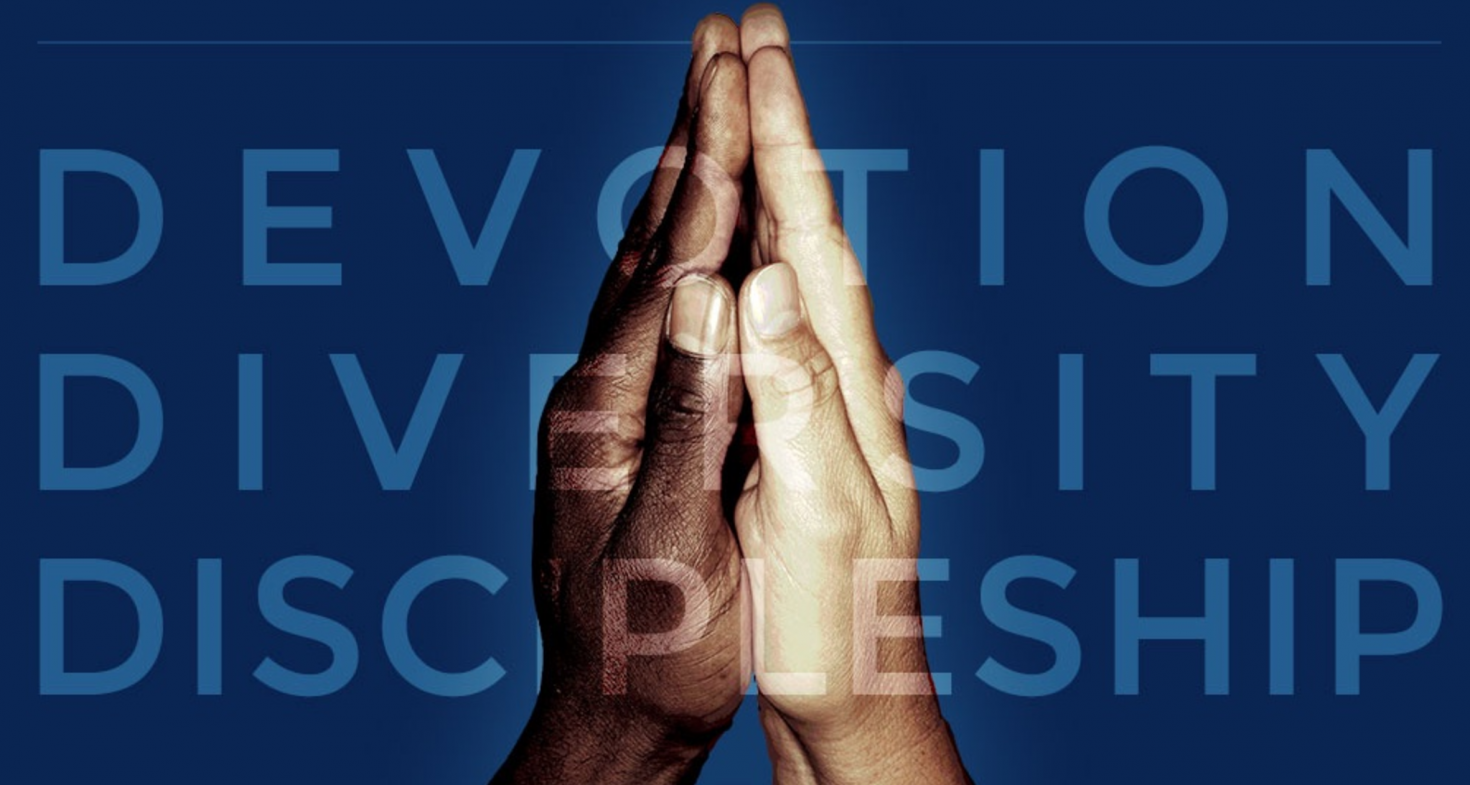 NASHVILLE, TENNESSEE—After a long flight from Johannesburg, Deborah and I arrived back in Nashville early Saturday morning. The next day, as we walked into Bethel World Outreach Church, I was struck once again by the logo of praying hands (one black, one white) that appear on everything Bethel produces.
Many people don't realize this, but Bethel borrowed that logo from our churches in South Africa many years ago. For them, it was a symbol of what the church should look like as South African society tried to heal after decades of Apartheid. Similarly for Rice Broocks and the Bethel leadership, the black and white praying hands represented what church in the American South ought to look like after its own painful legacy of racial segregation.
The praying hands are symbolic. They point to something. They remind leaders and members of the churches in both Cape Town and Nashville that God has called us to into a new community. One where ethnic, social, cultural, and political differences are subordinated to the central reality of the gospel: that in Christ, we have all been adopted into the family of God.
Paul, in his letter to the church in Colossae, put it this way: "Here there is not Greek and Jew, circumcised and uncircumcised, barbarian, Scythian, slave, free; but Christ is all, and in all" (Colossians 3:11).
This verse, like the praying hands logo, reminds us of what the church ought to look like, who the church ought to be: a diverse people, united by the gospel.
And yet, so often our experience falls short.
Some churches simply aren't diverse. And other churches, if they've achieved a level of diversity, struggle to find unity.
How can we pursue diversity and keep unity in the church?
In Colossians 3, Paul gives us the answer. After showing the church in Colossae what they ought to look like in verse 11, he then tells them how to do it. In verses 12–15, Paul lists the virtues that Christians need to cultivate in order to live in diversity and unity: compassion, kindness, humility, meekness, patience, love, peace, and thankfulness.
And in verse 16, Paul describes two central activities that diverse church communities need to do in order to stay unified: "Let the word of Christ dwell in you richly, teaching and admonishing one another in all wisdom, singing psalms and hymns and spiritual songs, with thankfulness in your hearts to God."
For Paul, the answer to the diversity and unity problem in the church was simple: word and worship.
In order to be the church that God has called us to be, we need to be a people who read, study, and meditate on the Word together. And we need to be a people who worship together.
Why does Paul emphasize the Word and worship?
Because the Holy Spirit does something unique in his people when they gather around the Word and when they join together in songs of worship to God.
Like a tuning fork, the Word gives God's people the right pitch to which they must all tune their hearts and minds. Without the Word, we have no unity. Without the Word, we are like a band trying to tune their instruments to one another rather than the tuning fork. (In case you've never tried. It doesn't work.)
Similarly, when we sing together, we are once again allowing the Holy Spirit to do a work of divine tuning. But this activity not only engages our hearts and minds but our bodies as well. When we sing, clap, and dance, God engages our vocal cords, our hands, our feet. And when we do this together, we are reminded of what—actually who—matters most.
We are reminded that only redeemed people can sing like this.
Though we are from every tribe, tongue, people, and nation, one day we will all stand before the throne of God and cry out with one voice: "Salvation belongs to our God who sits on the throne, and to the Lamb." (Revelation 7:9–10)