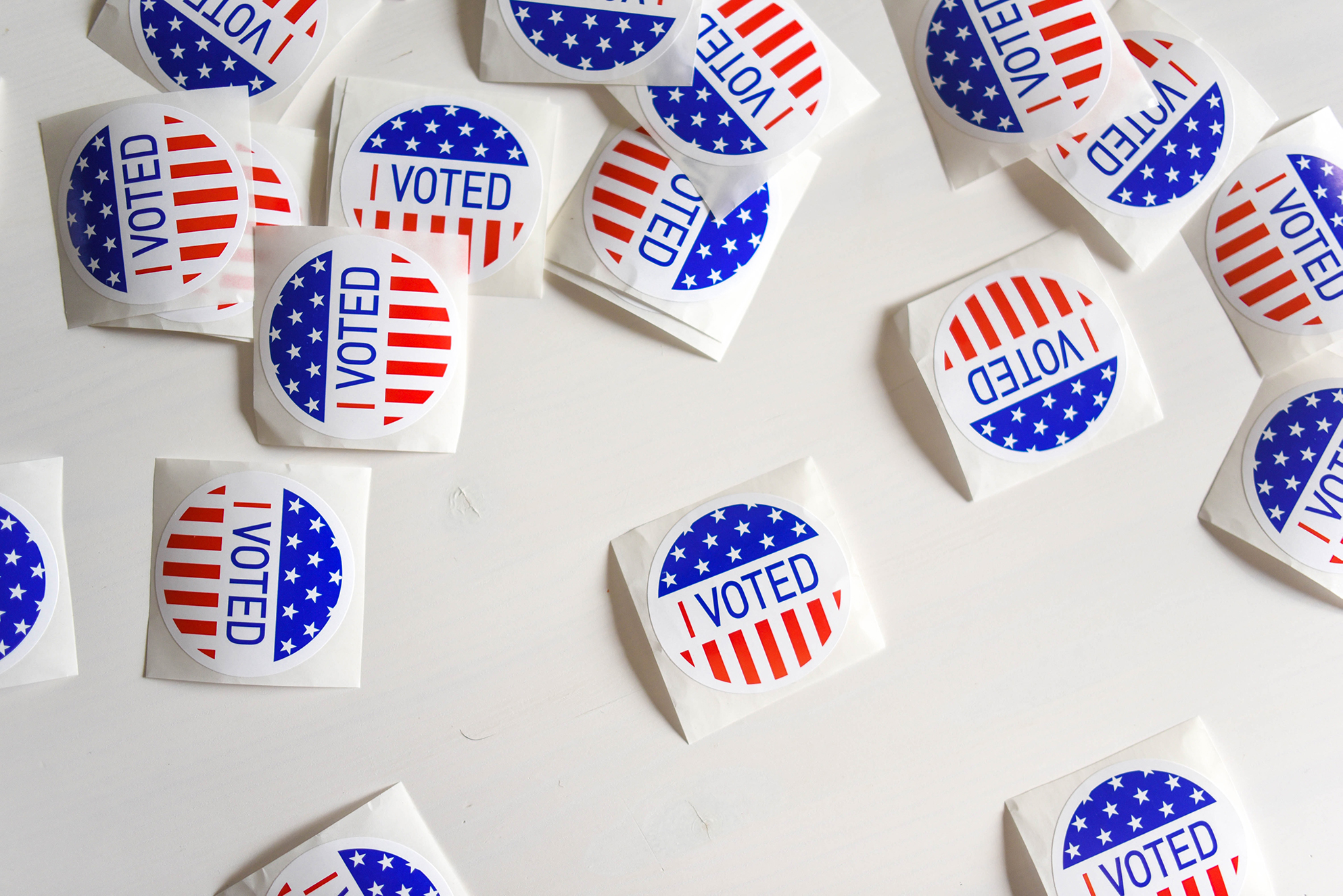 While my wife was watching the USA election results last night, I was on a Zoom call with an Every Nation leader who serves as our national director in a restricted nation, where the military and police regularly harass Christians, arrest pastors, and close churches.
Everything our pastors do in that nation is strictly underground and illegal, but they continue to joyfully honor God and make disciples, despite the danger. As a result of exercising what many around the world consider basic religious liberties, some of our pastors in that nation have been recipients of what they jokingly call "overnight accommodations in government facilities courtesy of the police." Most of us would call it jail or prison.
Here's part of my conversation with my friend that I'll call "Pastor X."
Pastor X: "We are praying for America while you elect your new president."
Me: "Thanks for praying. We definitely need your prayers! How does voting happen in your nation."
Pastor X: "Hmmm. What is voting? We have never experienced that here."
 
We both laughed at my friend's tongue-in-cheek remark, then talked about the expansion of the gospel in his city and region through church planting and campus ministry. Many Every Nation churches in his country have actually grown during the COVID-19 lockdown and quarantine.
Because they have been shut down so many times by the police over the past fifteen years, they have learned to do ministry without large public worship gatherings. Because of the uncertainty and danger of public worship services, they do evangelism in the marketplace, rather than inviting people to a weekly church service. And while they do underground worship services whenever they can, they also do discipleship, worship, fellowship, and leadership in small groups all the time.
As always, when I got off the call with my friend, I was encouraged and inspired. Then I watched the news reports of the USA election results and I was instantly the opposite of encouraged and inspired.
When I woke up this morning, America was still counting votes and still uncertain who would be her next president. And the gospel continued to advance in nations that never have elections.
My conversation with my friend last night helped clear my mind about the USA election, no matter the result. With my newly cleared mind, I jotted down a few thoughts that might help Christian leaders navigate our current political situation in America.
1. GLOBAL PERSPECTIVE. No matter who ends up being America's next president, I am grateful that I get to do life and ministry with amazing people from all over the world—people who give me a global perspective that makes me a better person and a better leader. A global perspective also helps me think more clearly about local and national politics. My friend, "Pastor X," lives in a nation that persecutes Christians, restricts free speech, and offers him no opportunity to vote his leaders out of office, yet his family is thriving and his church is growing. The political parties that proclaim messianic promises every four years to save America do not exist in his nation, yet God's kingdom continues to advance, and God's promises continue to be fulfilled despite the persecution. That tells me that even if your candidate or party of choice did not win in the 2020 election, God's kingdom will be just fine.
2. AMERICAN PRIVILEGE. No matter who ends up being America's next president, millions of Americans got to vote. Too many of us take the privilege to vote for granted. Billions of people in history never had that privilege, and billions living right now will never experience that privilege. So, no matter if your candidate won or lost, at least you got to experience the American privilege of voting. My presidential candidate definitely did not win, as my conscience would not allow me to vote for either of the top two. I voted for one of the other three candidates on the bottom of the Tennessee ballot. My guy was a distant last, but at least I got to vote, and that's a privilege many only dream about.
3. DIVINE PROVIDENCE. No matter who ends up being America's next president, God is still God and Jesus is still building His Church. Winning candidates and political parties come and go, but the Church endures. Presidents, senators, and governors are but vapors, mist, and minor footnotes in history, but Jesus is King of kings and Lord of lords for all eternity. My eternal and temporal hope is in King Jesus, not in a presidential candidate. My ultimate loyalty and allegiance are to the kingdom of God, not to an American political party. Because I believe in human responsibility, I voted like a Wesleyan, and because I believe in divine sovereignty, I slept like a Calvinist. No matter who ends up in the White House, I believe that "the Lord has established his throne in the heavens, and his kingdom rules over all." (Psalm 103:19) That means the Church will probably outlive a bad political leader or two.
It looks like the 2020 United States presidential election will drag on for the next few days, maybe the next few weeks. It will probably get more and more contentious. Accusations will fly, tempers will explode, and numbers will be exaggerated. Hopefully, violence will not happen and lives will not be lost.
No matter how Americans respond in the next few days, God will continue to offer the free gift of salvation, not through a victorious president, but through his sacrificial Son. He will continue to offer his perfect peace, whether or not we receive it. And he will continue to rule and reign in our nation, whether or not we acknowledge it.
Hopefully, our spiritual leaders will continue to lead, our preachers will continue to preach, and our pastors will continue to care for God's people. The nation needs the Church now more than ever.
As I am bombarded by election news, there's an old song I can't get out of my mind.


"Jesus, Jesus, Jesus; there's just something about that name.
Master, Savior, Jesus, like the fragrance after the rain;
Jesus, Jesus, Jesus, let all Heaven and earth proclaim
Kings and kingdoms will all pass away,
But there's something about that name."
Why don't you pause a few minutes and think about those last two lines?
"Kings and kingdoms will all pass away,
But there's something about that name."