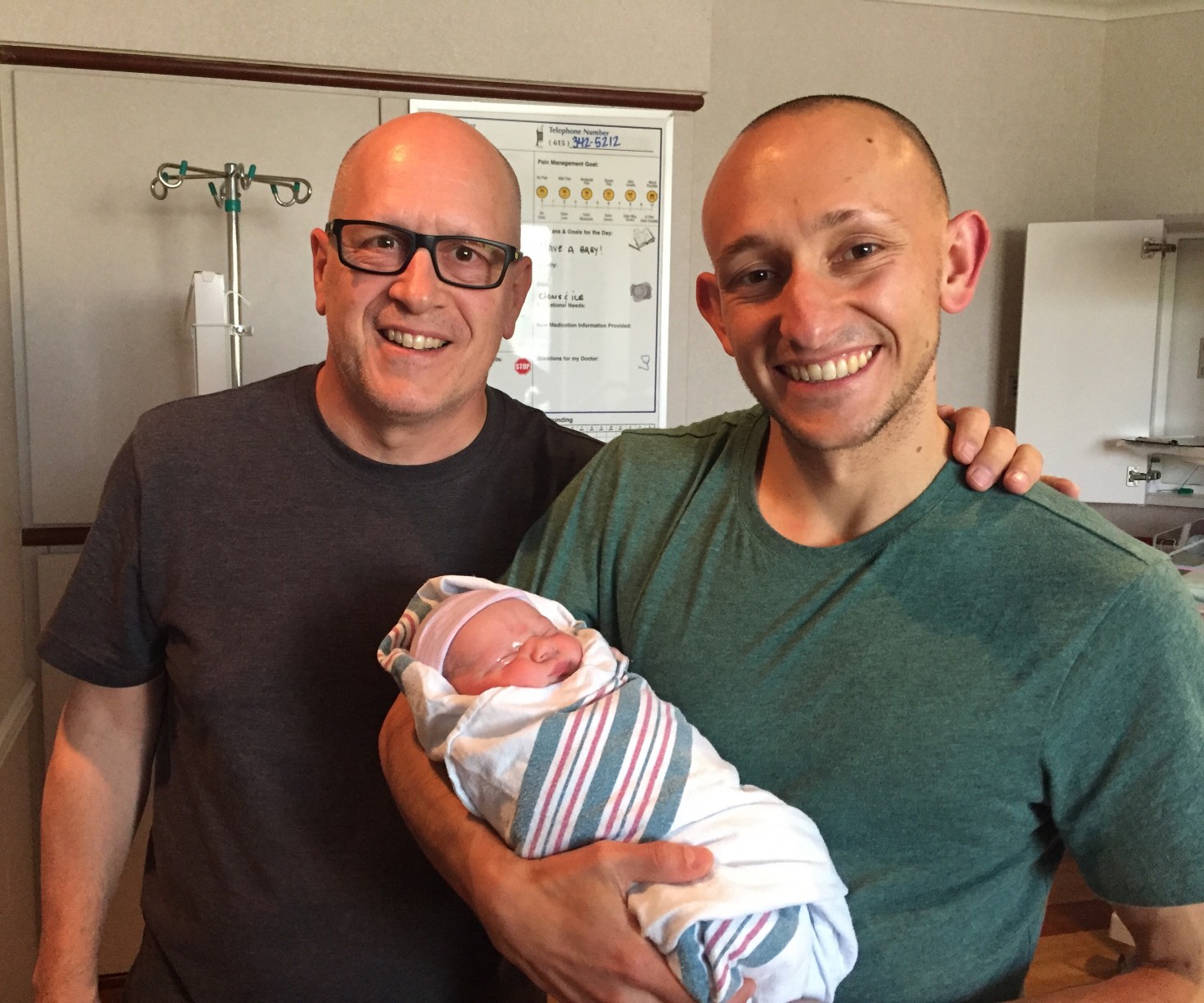 My grandson and newest member of the Murrell family,
William Stephen Murrell III.
NASHVILLE, TENNESSEE—Last Saturday (July 23), we welcomed into the world the newest member of the Murrell family, William Stephen Murrell III—named after his dad, his grandfather (me), and William Wilberforce.
The presence of a new baby in the house reminds me of when our sons were that age, but the wonderful thing about being a grandparent is that you can enjoy all the benefits of a newborn without any of the responsibilities. Seeing my son, William, and his wife, Rachel, take care of little William has reminded me that alongside the new baby clothes, the cute Instagram photos, and the precious moments (often during naps), are dirty diapers, hospital bills, and sleepless nights.
Here's the unavoidable reality about parenting: children are expensive, children are hard work, and children are unpredictable.
But if we go into parenthood with only these realities in mind, we will miss out on the bigger truths we find in scripture—kingdom truths that put these earthly realities in proper perspective.
In Psalm 127:3–4, we read: "Behold, children are a heritage from the Lord, the fruit of the womb a reward. Like arrows in the hands of a warrior are the children of one's youth."
In this passage, we see God's perspective on parenting: children are a heritage, children are a reward, and children are like arrows.
HERITAGE: From the moment they are born to the time they move to college, you will spend more money than you can possibly imagine on your children. And yet, God tells us that children are a heritage—or inheritance. How can children be an inheritance (something of great value) when it seems like they cost us so much? Inheritances are gifts from parents to children. And they are valuable not only because of their intrinsic value but because of who they come from. In the same way, our children have great value not only because of their potential benefit to us—but because they are gifts from God.
REWARD: Whether you have an eighteen-month-old or an eighteen-year-old, children require a great deal of time, energy, and patience. It's true that becoming a parent requires a lot of hard work and personal sacrifice. But if we learn to see children as God sees them—as rewards—then all of the expense, time, and lifestyle changes will pale in comparison to the rewards of parenthood.
ARROWS: As parents, there are many things about our children that are totally out of our control. When they are newborns, we have no idea what their personalities will be like. We have no idea what hobbies they will gravitate towards as children. And we have no idea what they will study when they go to college. And yet Scripture tells us to see our children as arrows—young men and women who we are called to shape, equip, and send out from our homes filled with purpose and direction. We may not know what specific target God has prepared for our children, but we do know that it is our role as parents to prepare them to be launched out of our homes and into God's purposes.
As a grandparent whose diaper days are behind me, it's easy for me to put the realities of parenting in proper perspective (with the truths of scripture). But when you are a parent of young children (or even teenagers!), it can sometimes be difficult to see beyond the challenging realities of parenthood and believe that your children are truly a heritage and a reward.
My advice for all young parents is to memorize and meditate on Psalm 127. Preach it to yourself until you believe it. Return to this verse over the years and through the ups and downs of parenthood and allow the Holy Spirit to help you see your children as God sees them.