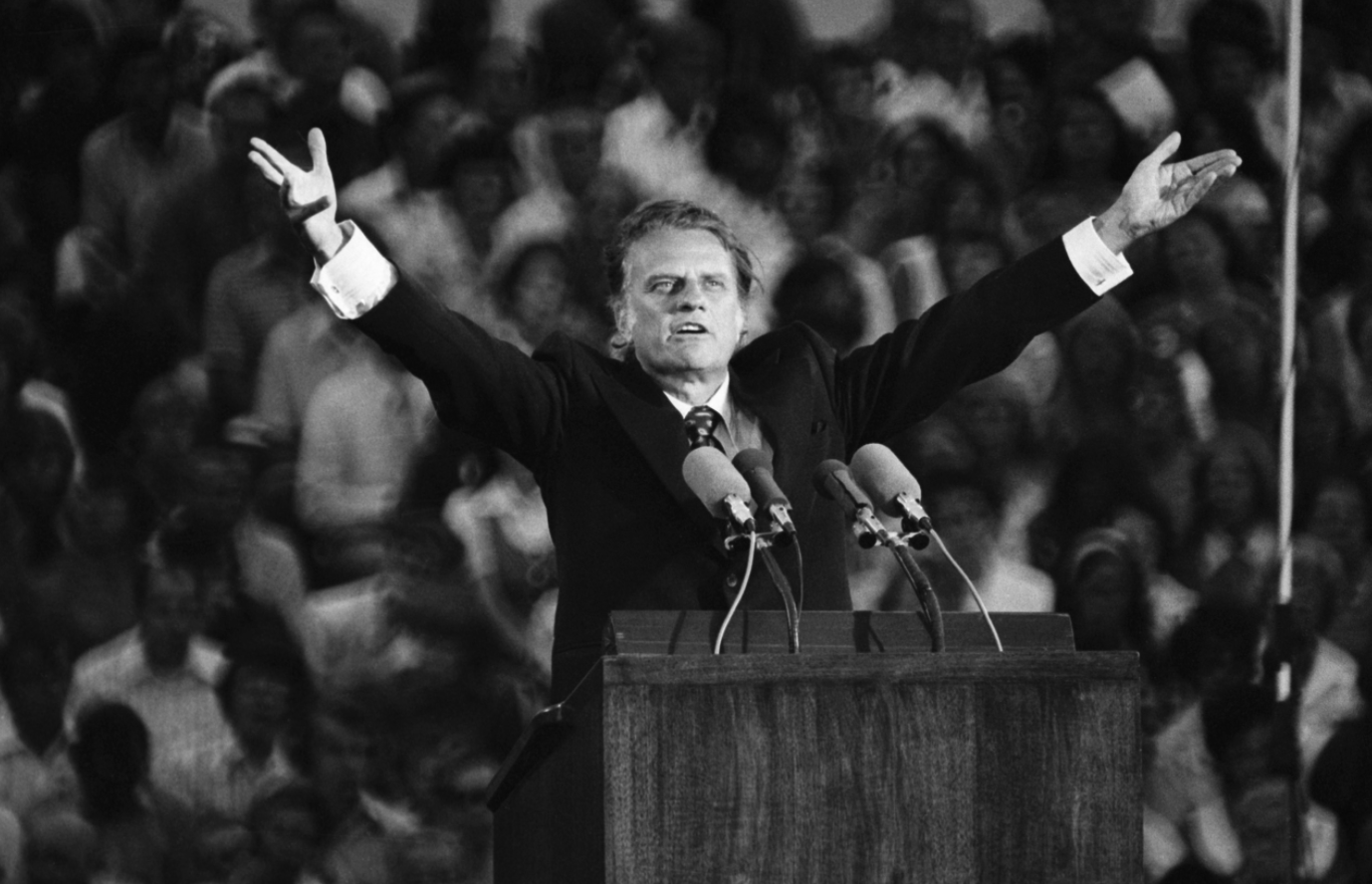 MANILA, PHILIPPINES—Earlier today, Billy Graham, perhaps the most influential religious figure of the twentieth century, died in his home in North Carolina at the age of ninety-nine.
Right now, religious and political leaders all over the world are mourning his death and reflecting on his remarkable life. Much can be said about a man who, over six decades of ministry, preached the gospel in person to more than 100 million people in 185 nations.
Here are four things that for me summarize the legacy of Billy Graham:
1. INTEGRITY. In an era when TV preachers and traveling evangelists were synonymous with scandal, Billy Graham set a standard of integrity. That standard is one that leaders and pastors in my generation all attempt to follow. Wisely recognizing that sexual immorality, greed, and pride were the downfall of many of his fellow preachers, Graham and his staff developed the "Modesto Manifesto" to keep him and his staff above reproach. Young leaders, if you want to see what it looks like to live "above reproach," study the life and habits of Billy Graham.
2. RECONCILIATION. Born in 1918 in the Jim Crow south, Billy Graham grew up in a world where white and black did not mix. They did not go to the same schools, did not live in the same neighborhoods, did not eat in the same restaurants, and did not worship in the same churches. And yet, early in his ministry in the 1940s and 50s, Graham refused to hold segregated revival meetings—even when preaching in the deep south. Once Graham literally took down a rope that marked off the white section from the black section in a tent meeting. Graham was criticized by white segregationists (Christians!) for being too radical and criticized by black civil rights activists for being too moderate. But it is clear that the message of reconciliation had taken deep root in the heart of this young (and soon-to-be-influential) preacher from North Carolina. In 1993, Graham wrote this about racism:
Racism is a sin precisely because it keeps us from obeying God's command to love our neighbor, and because it has its roots in pride and arrogance. Christians who harbor racism in their attitudes or actions are not following their Lord at this point, for Christ came to bring reconciliation—reconciliation between us and God, and reconciliation between each other. He came to accept us as we are, whoever we are, "from every tribe and language and people and nation" (Revelation 5:9).
3. INSTITUTIONS. Though Graham is best known for his evangelistic preaching, in the annals of history, Graham's greatest influence may be the institutions he left behind. Youth for Christ, the Billy Graham Evangelistic Association, and Christianity Today are all vital institutions that Graham helped found and will carry on his work well beyond his lifetime. He was also extremely influential in bringing together Christian leaders and organizations around the world to plan and strategize for the cause of world evangelism. Having participated in working groups organized by the Lausanne Movement (another Graham legacy), I am so thankful that Billy Graham established institutions like these to carry on the work of world mission and evangelism.
4. GOSPEL PROCLAMATION. Though I've been preaching for almost four decades, I am always amazed to see how God uses the preached word to accomplish his purposes. Billy Graham's preaching has been heard by over 100 million people—over 2 billion if we include television and radio! I can only imagine the scene in heaven right now. How long will it take for Graham to meet all the millions of people who were saved through his preaching? I cannot imagine a greater reward than meeting all those people, seeing all those faces, and hearing all their stories.
Well, there is one thing greater. It is what Graham longed for all his life and pleaded with others to pursue. Today, Billy Graham is with Jesus. Today, he sees the face of the Man he called others to follow, and he hears the voice of the One who called him to preach—saying to him "well done, good and faithful servant."